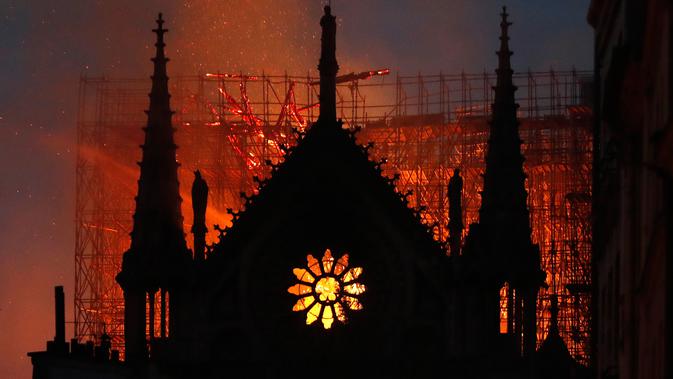 Liputan6.com, Jakarta – Kebakaran telah terjadi di Gereja Katedral Notre Dame, Paris, Senin (15/4/2019), waktu setempat. Tak sedikit masyarakat yang bersedih atas peristiwa tersebut, termasuk Sharena Delon.
Istri Ryan Delon ini, mengungkapkan kesedihannya melalui akun Instagram, Selasa (16/4/2019). Ia juga mengunggah foto dirinya saat berada di depan Gereja Katedral Notre Dame, Paris.
"It breaks my heart to hear the news about Notre Dame Cathedral in Paris This is one of the largest religious building in the world. Designnya gothic," tulis Sharena Delon memberi keterangan.
Peristiwa kebakaran di Katedral Notre Dame, membuat Sharena Delon menyesal lantaran dirinya belum sempat masuk ke dalam gereja tersebut.